Lately my monitor stopped working. It was during the weekend and there was no way to get a new monitor anywhere.
I was working on some things and really wanted to finish them that weekend so I had to find a solution.
I remembered that I've bought a HDMI+DVI+VGA+Audio Controller Board Driver Kit and didn't have the time/motivation to try it out, so it was a good time to do it!
It looks something like this :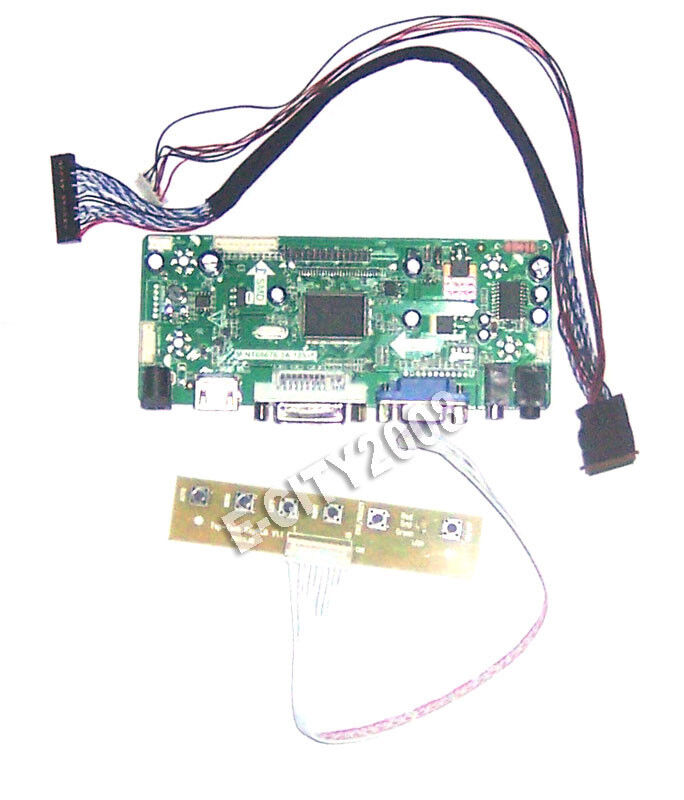 Confession time, I'm a hoarder, I have a stock of computer related hardware and old laptops with fried motherboard just for those cases,that was the reason why I've bought this board in the past.
In order to know what type of board to get, I've watched some YouTube videos of the disassembly process of my different laptops and tried to focus on the model number of the monitor.
Not all boards work with all screens.
If you don't find a disassembly video on YouTube you need to open up the monitor carefully and find out the model number.
After that you can go to ebay and buy the appropriate board.
Mine didn't come with a power supply so I just took a 12V/2A power supply, originally was for a led strip controller and was just laying around.
I've dissembled my screen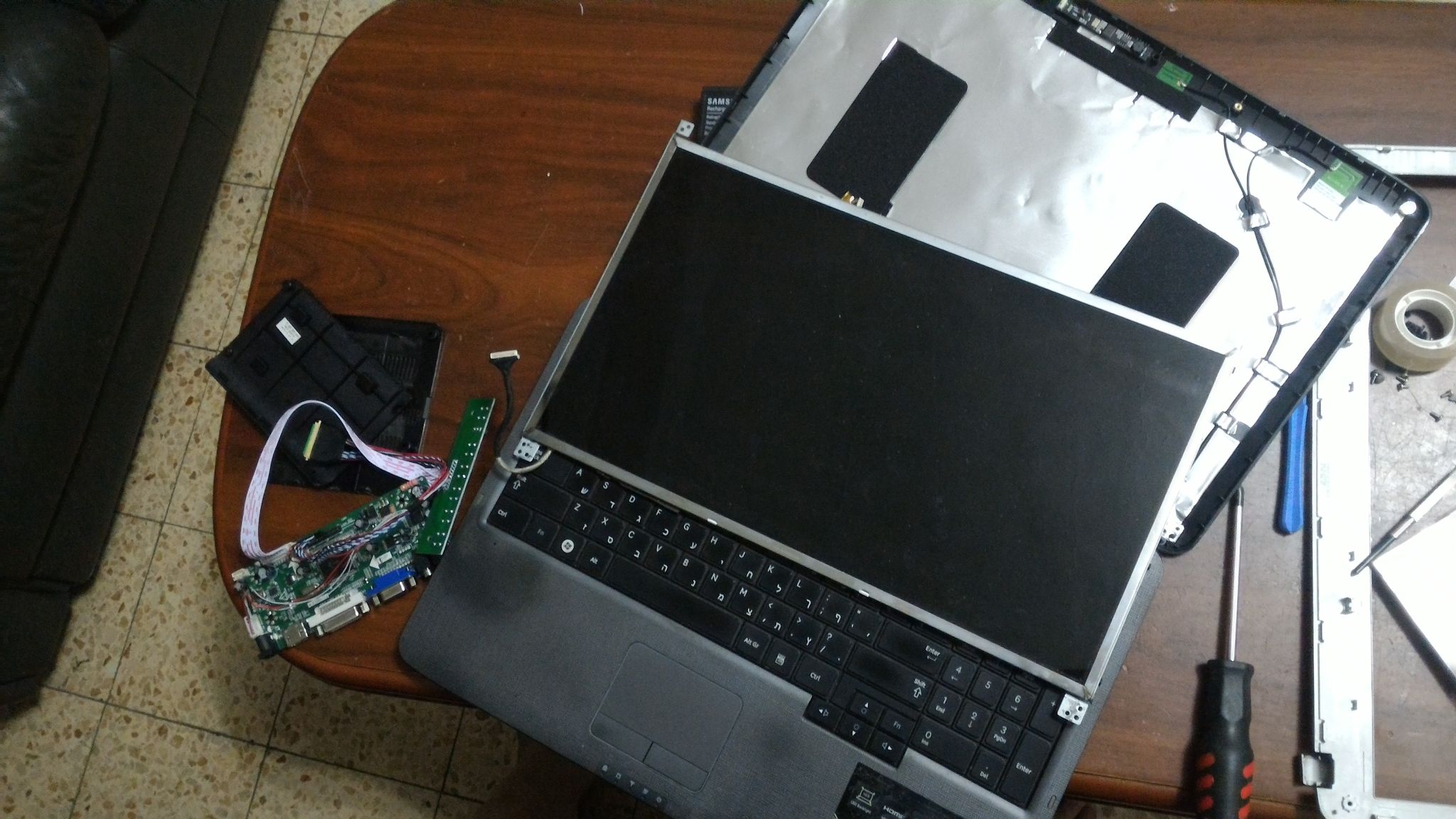 taking off the old connector that came from the laptop motherboard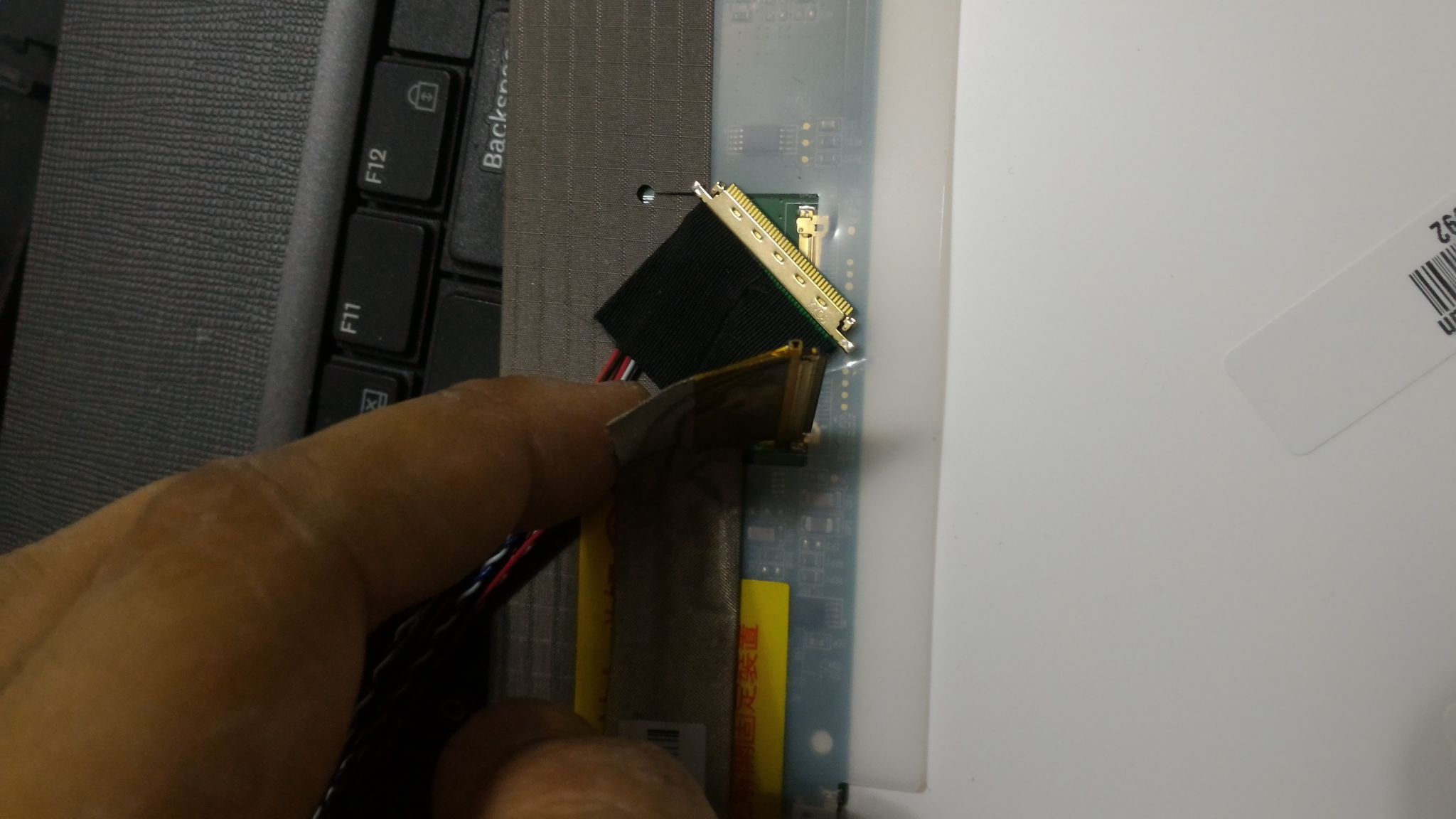 connecting the new board to the screen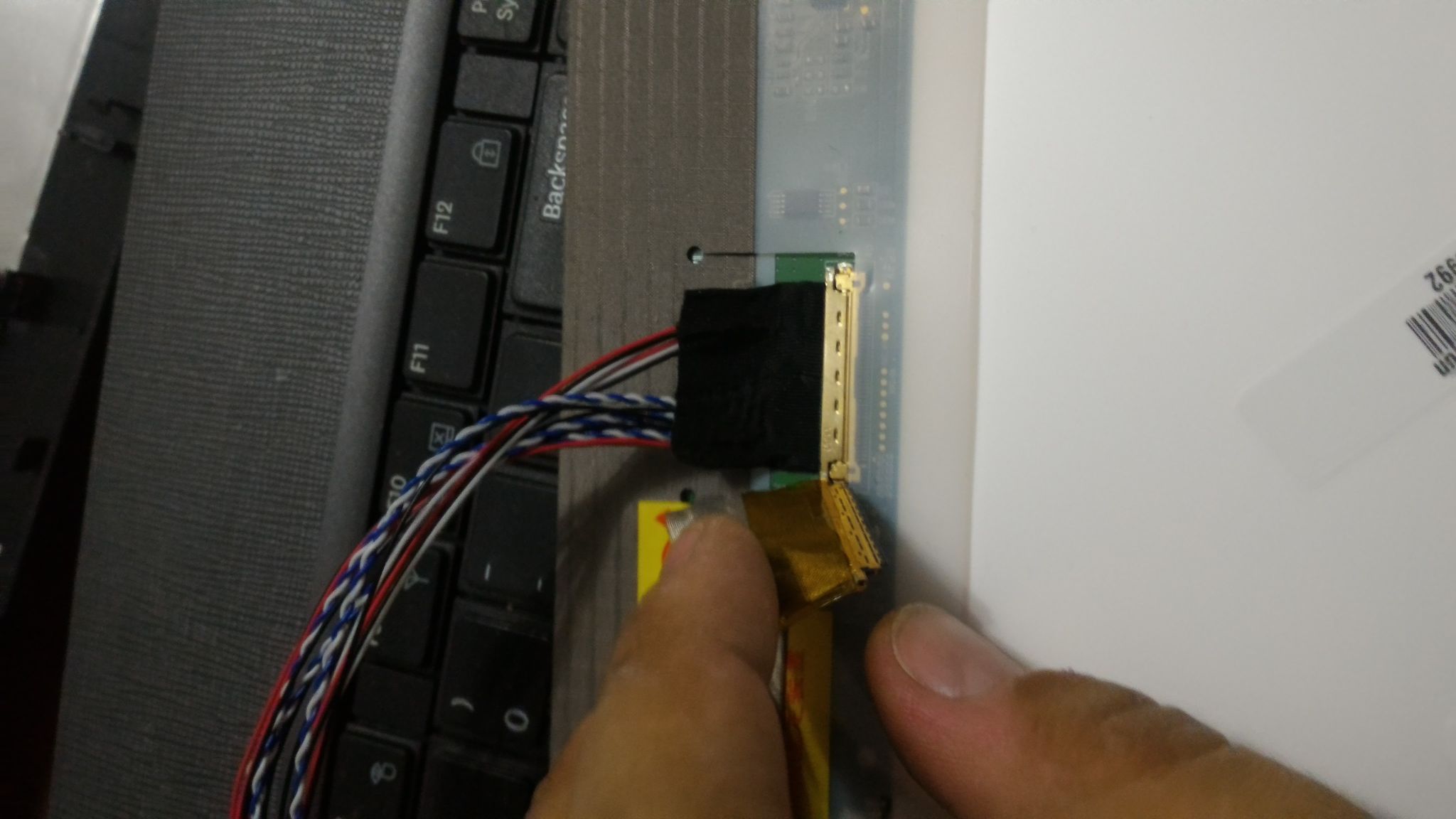 Trying out the screen to make sure it works before closing it all together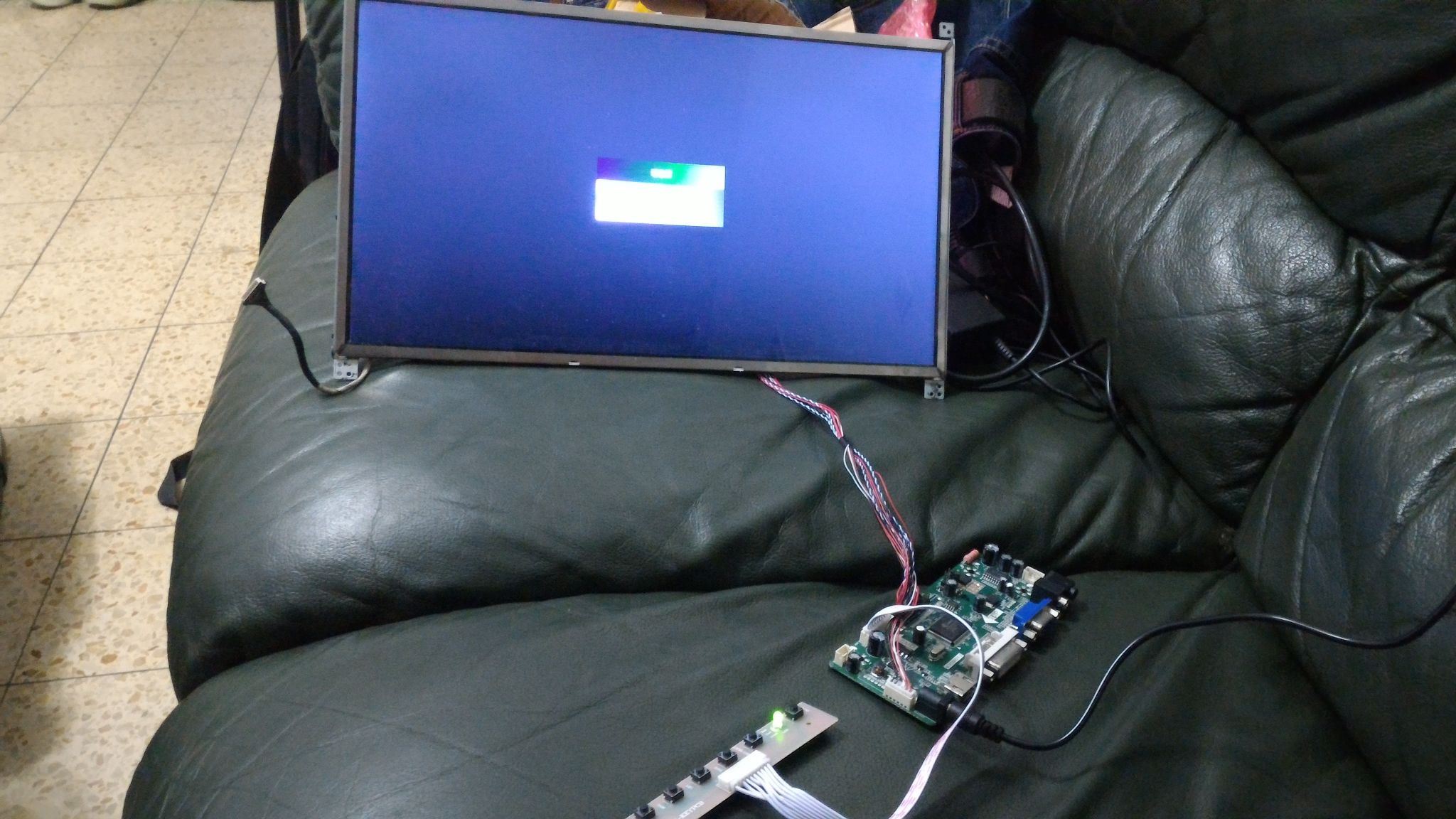 and it works!! (of course)
I've closed the computer and used some duct tape as a temporary solution so I could get back to work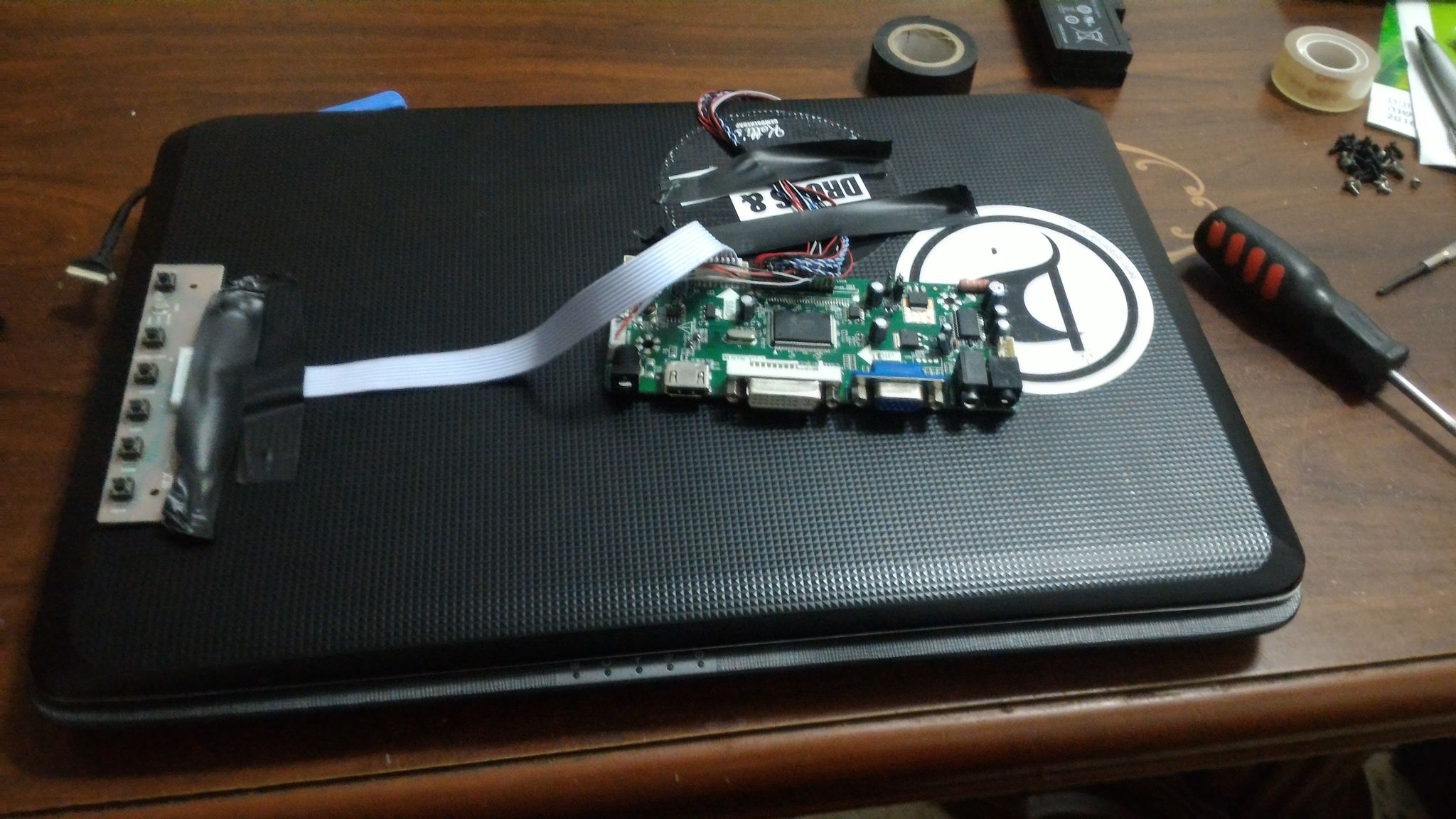 Here is a picture of it still working till this day (I'm still going to buy a new screen because that one too small for me).
The duct tape didn't work so well so it's just laying around until I'll have time to attend to it.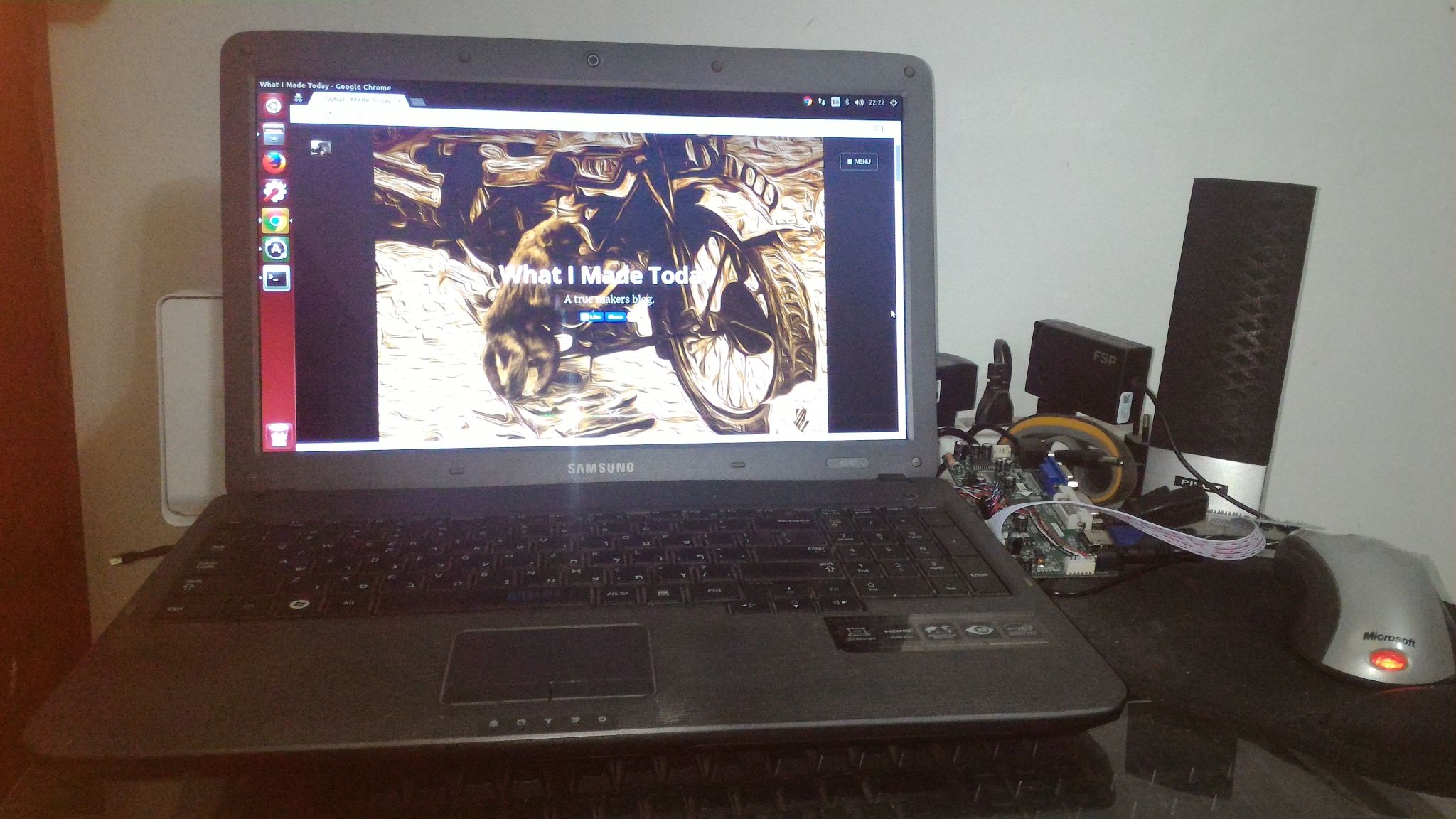 Hope you enjoyed this quick and dirty project that saved my life!